The Awesome Blogger Award!
The Awesome Blogger Award!
Hello! I was nominated for The Awesome Blogger Award! Thank you Meredith! I can't wait to answer all you questions! Make sure to check out her amazing blog here! 
Okay I really need to start this! I have had to stop to do other things in between writing this so… Don't laugh but one of those "things" included running in the backyard of the soap shop and learning football "passes"!  😛   😎
Rules
– Thank the blogger who nominated you.
– Tag your post with #awesomebloggeraward.
– Answer the questions given to you.
– Nominate and inform at least 5 bloggers.
– Give them 10 new questions to answer.
And here are Meredith's questions!
Questions
Favorite book of the Bible and why?
Oooo this is hard…. I would have to say any of the gospels I love reading about who Jesus is and his miracles!
2. Biggest Pet Peeve?
Oh…I think I will have to have more than one! Here are a couple:
Invasion of my bubble… Otherwise known as people in my face!
My dad hacking my website!  😛  It is really easy for him when he knows my password!!!
And lastly probably people not capitalizing their i's Ooops….
3. Where do you see yourself 10 years from now?
Lets see I will be 23-24     so…. probably married…. I want to be an accountant so maybe working on that?
4. If you could travel to any fictional world, which would it be?
Narnia all the way!
5. Favorite AIO episode? (If you don't listen to Adventures in Odyssey, I'd highly recommend it.)
There are way to many to chose from! But if you insist… Probably B-TV Obedience!
6. Favorite song of all time?
Why are you doing this to me!!!!  🙂 I have a couple but right now…..
I'm Already There by Lonestar. or Jealous of the Angles by Donna Taggart. Man I am really bad at these "Favorite things right?
7. What is you dream bedroom.
Oooo definitely this one…
Oh and with one of these! Click me!!  
Do you think that will fit in my room?!?!?
And one of these… Click me!!  
Should I stop typing now?
8.  Most unusual thing you've ever eaten?
Chicken Livers. They. Are. The. Best.! 😛
9.  Favorite sport to watch and favorite sport to play?
Uhhhh…What is a sport? XD! I really don't have a fav. sport. Although I like a lot of the exercises that they have to do in Football! Don't laugh!!
10. Should Edmund have followed the White Witch?
NOOOOOO WHY WOULD HE BETRAY US!!!!!! Well actually if you think about it if he did not there would not be much of a story would there?
I Nominate:
Abigail (aka Kaylee) from Kaylee's kinds of writes.
Audrey Kate from the Junebug Blog
Ezra from Ezra's Everything spot
Katie from Katie that Bookish Girl
Oh and one more because well just because…
Caitlin from The Bountiful Pen
Their Questions:
What's the funniest word in the English language?
What's the funniest joke you know by heart?
If you could have a never-ending candle that smelled like anything you wanted, what fragrance would you want it to be?
What are you most looking forward to in the next 10 years?
Would you rather go hang gliding or whitewater rafting?
What was the best book or series that you've ever read?
What would be your first question after waking up from being cryogenically frozen for 100 years?
What songs have you completely memorized?
Are you usually early or late?
What would your perfect room look like?
Wow I finally finished!! *pats myself on my back*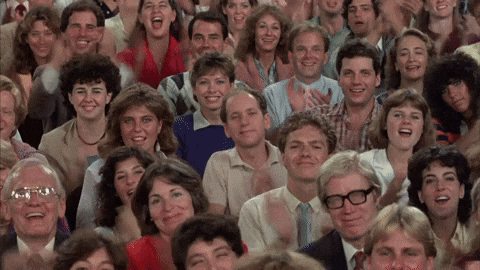 Okay well I hope you guys enjoy! Make sure to check out their blogs for the answers!!!
Until we meet again…..Go sing a song!